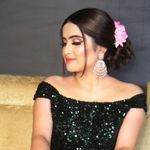 FleekYou
Central Delhi, India · From October of 2020
Hi, I'm Monica Bhardwaj, a makeup artist in Delhi. FleekYou is the Best Salon in Delhi where multiple makeup services are available at affordable prices.... View more
Hi, I'm Monica Bhardwaj, a makeup artist in Delhi. FleekYou is the Best Salon in Delhi where multiple makeup services are available at affordable prices. Its main motive is to give you a beautiful and gorgeous look on your special day or wedding day. You will get luxury skincare, hairstylist, nail paint, Indian bridal makeup, and many other services by Best Bridal Makeup Artist in Delhi. For more info visit the site and check our reviews, photos, and prices.
Take part in the discussions
Need help planning your wedding? The WeddingWire Community is the best place to ask questions and share your ideas with other families planning weddings.