Post content has been hidden
To unblock this content, please click here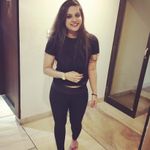 WeddingWire Admin
South Delhi
Fill in the Blanks - Tuesday
Hiya Lovelies,
We are back with another question

So here goes...

Finish the Sentence: I Knew He/she Was "the One" When _____

Latest activity by Taurus, the 28 May, 2020 at 15:06
Super

January 2023 Gurgaon

Super

September 2021 South Delhi

When he moved back to India so we could be closer


Super

November 2022 South Delhi

I Knew He Was "The One" When he took care of me when I was unwell! I can't even tell how caring his gesture was!