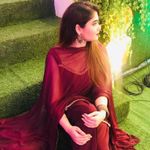 Gift ideas to gift mil and mom on Mother's Day!
Hey guys! Can anyone of you please help me with some alluring gift ideas!

Latest activity by Rainbow, the 15 April, 2022 at 08:49
Just Said Yes

July 2023 California

Mother's Day 2022 falls on May 8 this year, the second Sunday of May. Thus it is never too late to select a gift for mom.


DIY a card for your mother;

Shop a wall painting for her if she is an art lover;

Pick up a set of coffee cup or coffee table for her if she loves coffee;

Buy an outdoor accent chair for her for outdoor relaxation.

Find more mother's day gift ideas from Povison store now.