Post content has been hidden
To unblock this content, please click here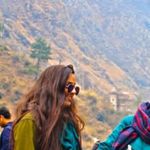 Honeymoon on a Lakshadweep island?
There's nothing wrong with planning an in-country honeymoon right? I mean same fun in low budgets;p

Latest activity by Zora, the 20 February, 2020 at 14:16
Expert

January 2021 Lucknow

Obviously there is no harm in planning an in-budget and in-country honeymoon. But you can also plan a casual trip to Lakshadweep?