Post content has been hidden
To unblock this content, please click here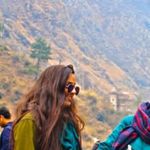 Suggestions on a good cleaning oil please!
One thats not greasy and doesnt clog the pores at all!

Latest activity by Maestro, the 8 September, 2022 at 11:55
New York

Essential oils that I love the most are lemon oils PERIOD. Additionally, I really like cleaning with it because it has a wonderful citrusy scent that leaves your home smelling fresh and clean without any artificial fragrance.

Lemon oil is also a powerful cleaner. Your home will be thoroughly cleaned thanks to its antiviral and antibacterial properties.