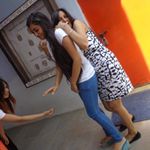 Devoted
September 2021 North Goa
The most off-beat colour you have seen a bride wearing?
I saw a bride wearing Bright yellow on her wedding day!😅😅💛

Latest activity by Gitanjali, the 8 April, 2021 at 16:54
Devoted

November 2021 Delhi NCR

My sis wore a mustard and blue combination lehenga. Atleast I never saw that combination ever before and never expected how great such offbeat combinations may really look.