Post content has been hidden
To unblock this content, please click here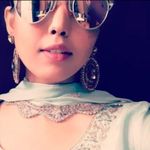 This insomnia is killing me!!😣
Since the past 2-3 days I have not been able to sleep at all!! Suddenly this insomnia stage coz of anxiety!! Its giving me dark circles also now🙈 wtd? How do I get back to sleeping calming myself down?
Latest activity by Monica, the 23 March, 2023 at 15:53
Just Said Yes

March 2024 New York

Maybe try to do more sports and spend more time in the fresh air - it helped me


Just Said Yes

May 2022 Changlang

Good to know that you are not suffering anymore.