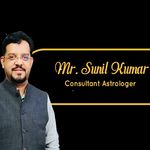 Astroopd
Mohali, India · From July of 2021
Mr Sunil Kumar Gandhi is a famous and Best Astrologer. He Is Provide a service based in the city of Mohali, Chandigarh and Punjab and offers a lot of... View more
Mr Sunil Kumar Gandhi is a famous and Best Astrologer. He Is Provide a service based in the city of Mohali, Chandigarh and Punjab and offers a lot of astrology services to make your life happier and easier. He ensures that you are left with no problems and have a stable and happy life with your life spouse.
Happily married 🎉
5 December, 2015
Take part in the discussions
Need help planning your wedding? The WeddingWire Community is the best place to ask questions and share your ideas with other families planning weddings.