Trending Weddings
Join group
We are a celeb-obsessed nation and we love all things weddings. Find out what's hot and what's not, whose getting married next, what they're wearing and why. Find the juice to add a little bit of drama to your own wedding.


Gigi Hadid and Zayn Malik Having a Baby? 😨💖
Yashwi
, The 29 April, 2020 at 15:03
OMG, I never imagined my fav singer from one direction will ever have a baby! Haha, kidding! I am so excited for them as Gigi Hadid is 20 weeks pregnant! I am sure we are going to see a beautiful baby...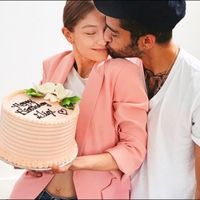 2