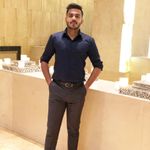 Dedicated
October 2022 South Delhi
How are you planning to celebrate Nye?
I am planning a nye date night with bae and will go on a lunch with friends the next day!

Latest activity by Vinika, the 30 December, 2020 at 21:56
We'll be celebrating with our family friends! We have a friend circle of 5 families that we usually celebrate with! So them!