Post content has been hidden
To unblock this content, please click here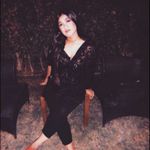 Featured
August 2021 Jalandhar
Supplements
I am planning to opt for supplements. Please recommend some good brands for protein diet and BCA.

Latest activity by Eli, the 19 October, 2022 at 13:42
Savvy

March 2021 California

To be honest, I'm not a great specialist in this. I sometimes sat on diets, especially from https://betterme.world/articles/nutrition/ . It was a very interesting experience for me and of course I lost weight. You can find more about the protein diet there. I wish you good luck with your weight loss!!!