Post content has been hidden
To unblock this content, please click here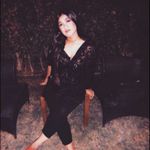 Featured
August 2021 Jalandhar
Supplements
I am planning to opt for supplements. Please recommend some good brands for protein diet and BCA.

Latest activity by Eli, the 19 October, 2022 at 13:42
Beginner

November 2021 Central Delhi

Purity Products can boast with huge assortment, just check purity products reviews first before ordering something. I personally buy Omega-3, Multivitamins and MyBiotin, these are irrepleaceable supplements for me.