Nilotpal
Kolkata, India · From December of 2021
Happily married 🎉
7 February, 2022


I've participated in the discussion of Nilotpal
167 days ago
3 pt
Need Wedding Hastags##
Hi , Thanks for the suggestions, is there any complete name possible
...
Go to the discussion

I've received a medal!
167 days ago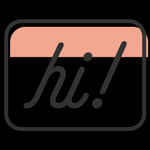 Break the Ice
We were hoping to hear what you had to say! You've broken the ice by sharing your thoughts in your very first discussion. We can't wait to see where the conversation goes.

I started a discussion!
167 days ago
1 pt
Need Wedding Hastags##
Hey folks !!! Can you guys please suggest a lovely hashtag for our wedding - Bride name - Madhuparna Groom name- Nilotpal Place- Kolkata Please suggest some eye-catching hashtags for us !!