Surabhi
Lucknow, India · From January of 2022
Happily married 🎉
15 April, 2022

I've participated in the discussion of Surabhi
169 days ago
3 pt
I've received a medal!
170 days ago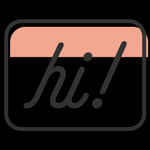 Break the Ice
We were hoping to hear what you had to say! You've broken the ice by sharing your thoughts in your very first discussion. We can't wait to see where the conversation goes.
I started a discussion!
170 days ago
1 pt
Hashtag Suggestion needed
Hey all, So I am finally marrying love of my life after 7 years of togetherness. We are college sweethearts. Since we have kind of intertwined names, I don't have any luck coming up with a cute hashtag. Bride: SurabhiGroom: Abheet I could only come...