I've participated in the discussion of Pankti
500 days ago
3 pt
Unique wedding hashtag
Thank you thank you so much for such amazing hashtags♥️ pls suggest
...
Go to the discussion

I've received a medal!
501 days ago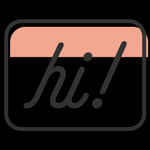 Break the Ice
We were hoping to hear what you had to say! You've broken the ice by sharing your thoughts in your very first discussion. We can't wait to see where the conversation goes.

I started a discussion!
501 days ago
1 pt
Unique wedding hashtag
Please help me with some Hindi or English funny/classy wedding hash tags! A named merger or pun intended will do wonders. Thanks in advance ♥️ groom name : Rahul Ravariya bride name : Jagruti Verat