Shilpi
Aligarh, India · From March of 2022
🕐 Left for my wedding...
4 December, 2022

I've participated in the discussion of Shilpi
106 days ago
3 pt
Hashtag help!
Thanks Surbhi for following up! Here is some additional details-
...
Go to the discussion
I've received a medal!
106 days ago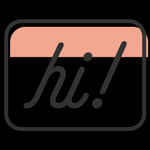 Break the Ice
We were hoping to hear what you had to say! You've broken the ice by sharing your thoughts in your very first discussion. We can't wait to see where the conversation goes.
I started a discussion!
106 days ago
1 pt
Hashtag help!
Please suggest a quirky and fun hashtag for Tushar Singhal and Shilpi Varshney. Thanks in advance!
Hey Community Members! Looking for Insta worthy WEDDING HASHTAGS for your big day? 😍 We have got you covered with a bunch of trendy and quirky suggestions! What do you need to do? 🤔 Shoot a post under the 'Do It Yourself' category and we will help you with the coolest wedding hashtags!!!