Akanksha
Munger city, Munger · From April of 2022
Happily married 🎉
1 December, 2022

I started a discussion!
235 days ago
1 pt
Please suggest a wedding hashtag
Hi All, Please suggest a good wedding hashtag.I am Akanksha and his name his Himanshu. He is "marwari" and I am "modanwal" and we both love shopping.He is Gemini and I am Virgo.He is "Sharma" and I am "Gupta". TIA❤
I've received a medal!
235 days ago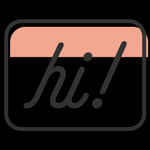 Break the Ice
We were hoping to hear what you had to say! You've broken the ice by sharing your thoughts in your very first discussion. We can't wait to see where the conversation goes.