Aashima
Noida, India · From May of 2022
🕐 Left for my wedding...
14 February, 2023

I've participated in the discussion of Aashima
126 days ago
3 pt
Urgent hashtag!!
Hey Surbhi , thankyou so much for responding so quickly!! Means alot!!
...
Go to the discussion
I've received a medal!
127 days ago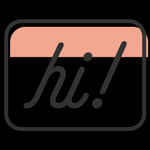 Break the Ice
We were hoping to hear what you had to say! You've broken the ice by sharing your thoughts in your very first discussion. We can't wait to see where the conversation goes.
I started a discussion!
127 days ago
1 pt
Urgent hashtag!!
Hi guys , I need a # for the names Aashima and Kunal and it would be even better if the # was funny and if not funny then romantic. Thankyou so much ❤️ (need it for my wedding)