Sahil
North Delhi, India · From June of 2022
🕐 Left for my wedding...
14 December, 2022

I've participated in the discussion of Sahil
96 days ago
3 pt
Wedding Hashtag
Thanks a lot! Can we get some more options?
Go to the discussion
I've received a medal!
97 days ago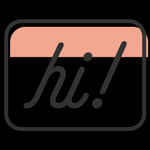 Break the Ice
We were hoping to hear what you had to say! You've broken the ice by sharing your thoughts in your very first discussion. We can't wait to see where the conversation goes.
I started a discussion!
97 days ago
1 pt
Wedding Hashtag
Hey guys! My name is Sahil & my fiancee's name is Payal. We want a quirky hashtag for our wedding. Please help us find one! Thanks in advance.
Hey, Y'all! 😀We are reaching out to many couples with our ' WWI: Wedding Finance Survey '. Share your responses with us and stand a chance to win an Amazon Voucher Worth INR 500! 😃 What do you need to do? Just click on the link and complete the survey with ease: https://docs.google.com/forms/d/e/1FAIpQLSchxse2EG_qiIC9ILUFp7Rl_La4GBziKlrwlRQhANPJPyrQ_g/viewform