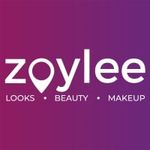 Abhishek
Noida, India · From April of 2021
Zoylee is online salon booking app which offer top rated salon on your nearby location. For more visit site: https://www.zoylee.com/

What a way to give a tribute to The Birthgiver!
Aakriti
, The 18 April, 2021 at 21:55
This really made me feel very emotional! This picture speaks a thousand words! She must be missing her most on her special day and that must've made her do that! To feel the warmth of her mother's...