Karnika
Pitampura, North Delhi · From October of 2019
🕐 Left for my wedding...
23 August, 2023
Blingy Guests Look For a Cocktail Night!
I'm sure you all will agree that a cocktail party demands glamour. If you have picked your shimmer outfit and not sure about your makeup then take some inspiration from this look: Cocktail look: How...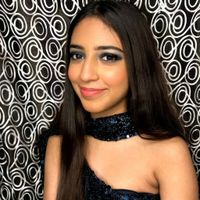 3