Aditi
NULL, Jaipur · From April of 2023
Happily married 🎉
19 September, 2023
Wedding details
Beige
Black
Black and white
Blue
Brown
Burgundy
Fuchsia
Gold
Green
Grey
Orange
Pink
Purple
Red
Silver
White
Yellow

Winter
Spring
Summer
Autumn

Elegant
Modern
Rustic
Seaside
Traditional
Vintage
Aditi has not added any company.

You Name It, We Create It!!! 😃
Surbhi
, The 30 May, 2020 at 19:00
Hey, you lovelies!! Add a comment below with your name and your partner's to get insta-worthy wedding hashtags by our Inhouse Hashtag Experts! 😉 You can also share a bunch of details like your zodiac...
Khushi,

thursday 30-Nov-23
2,265
77
Wedding hashtag
Aditi
, The 22 April, 2023 at 20:56
Please suggest a hashtag for: Bride: Aditi Groom: Shobik
Mehak,

wednesday 26-Apr-23
1
18
Aditi has not posted any photos in their profile.
Activity
I've received a medal!
120 days ago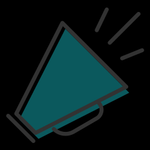 Extrovert
You've made a huge step in the Community, you've decided to contact someone from the forum for the first time. You've won this medal for being so extroverted.
I've participated in the discussion of Surbhi
120 days ago
I started a discussion!
227 days ago
1 pt
Aditi has not posted any videos in his/her profile.
Friends
Aditi has not selected anyone as a friend.