Shreya
NULL, Gurgaon · From November of 2021
Happily married 🎉
27 January, 2023
Wedding details
Beige
Black
Black and white
Blue
Brown
Burgundy
Fuchsia
Gold
Green
Grey
Orange
Pink
Purple
Red
Silver
White
Yellow

Winter
Spring
Summer
Autumn

Elegant
Modern
Rustic
Seaside
Traditional
Vintage
Neend hashtags
Shreya
, The 11 July, 2022 at 00:32
Hi, can you please help me with my wedding hashtag? 🥺 Bride - Priyanka , Groom - Jiva Looking forward to your suggestions
Mehak,

monday 18-Jul-22
6

You Name It, We Create It!!! 😃
Surbhi
, The 30 May, 2020 at 19:00
Hey, you lovelies!! Add a comment below with your name and your partner's to get insta-worthy wedding hashtags by our Inhouse Hashtag Experts! 😉 You can also share a bunch of details like your zodiac...
Anjali,

yesterday at 22:15
2,099
70
Activity
I've participated in the discussion of Shreya
207 days ago
3 pt
Neend hashtags
Need some more dont only take ri from Priyanka its not sounding nice
Go to the discussion
I've received a medal!
210 days ago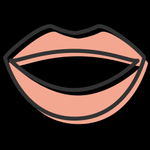 Conversation Starter
You, my friend, have the gift of the gab. You've gotten our members chatting by already creating 10 discussions! Thanks for being an amazing conversation starter and getting us mingling.
I started a discussion!
210 days ago
1 pt
Neend hashtags
Hi, can you please help me with my wedding hashtag? 🥺 Bride - Priyanka , Groom - Jiva Looking forward to your suggestions