I've received a medal!
100 days ago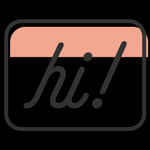 Break the Ice
We were hoping to hear what you had to say! You've broken the ice by sharing your thoughts in your very first discussion. We can't wait to see where the conversation goes.
I started a discussion!
100 days ago
1 pt
Lhasa
Nepal has the world's top trekking routes and is a paradise for mountain climbers. For ordinary tourists, hiking is a relatively professional and physically consuming way of travel. People would ask what country is Nepal, yet Nepal is a country...