Ayushi
Rajouri Garden, West Delhi · From August of 2020
Happily married 🎉
30 November, 2020

We'd like to extend you a very warm welcome to the Community! We're so happy to have you here and can't wait to get to know you. Inspire other brides and grooms with your ideas and seek our help with wherever you are on your wedding planning journey. Looking forward to see you unlock all the badges and become a Wedding Wizard in no time! :)
I've participated in the discussion of Ayushi
723 days ago
3 pt
Wedding Hashtag
Hey.. some more info for you Full names : Ayushi Birla , Akshat
...
Go to the discussion
I've received a medal!
732 days ago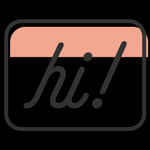 Break the Ice
We were hoping to hear what you had to say! You've broken the ice by sharing your thoughts in your very first discussion. We can't wait to see where the conversation goes.
I started a discussion!
732 days ago
1 pt
Wedding Hashtag
Hey , Please suggest wedding hashtags for my wedding : Bride Ayushi , Groom Akshat. Keep the ideas floating in please 😊