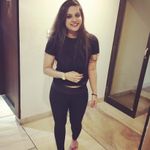 Vandini
MG Road, Delhi, South Delhi · From May of 2018
Sugar, spice and everything nice! A damsel who is a go-getter and loves all things weddings. From pre-wedding to post-wedding, I love it all. As a writer,... View more
Sugar, spice and everything nice! A damsel who is a go-getter and loves all things weddings. From pre-wedding to post-wedding, I love it all. As a writer, I aspire to project real weddings as every couple has a unique story to tell!

Save or Splurge - Saturday
Vandini
, The 8 February, 2020 at 15:35
This week's game is all about budgeting or going all out when it comes to going for a Bachelor/Bachelorette with your OGs (original gangsters/groups of friends) We want to know whether you'll be...